OSLO-PHILHARMONIC
Klaus Mäkelä, conductor
Isabelle Faust, violin
PROGRAM
Carl Nielsen: Helios Overture
Alban Berg: Violin concerto
Mahler: Symphony No. 5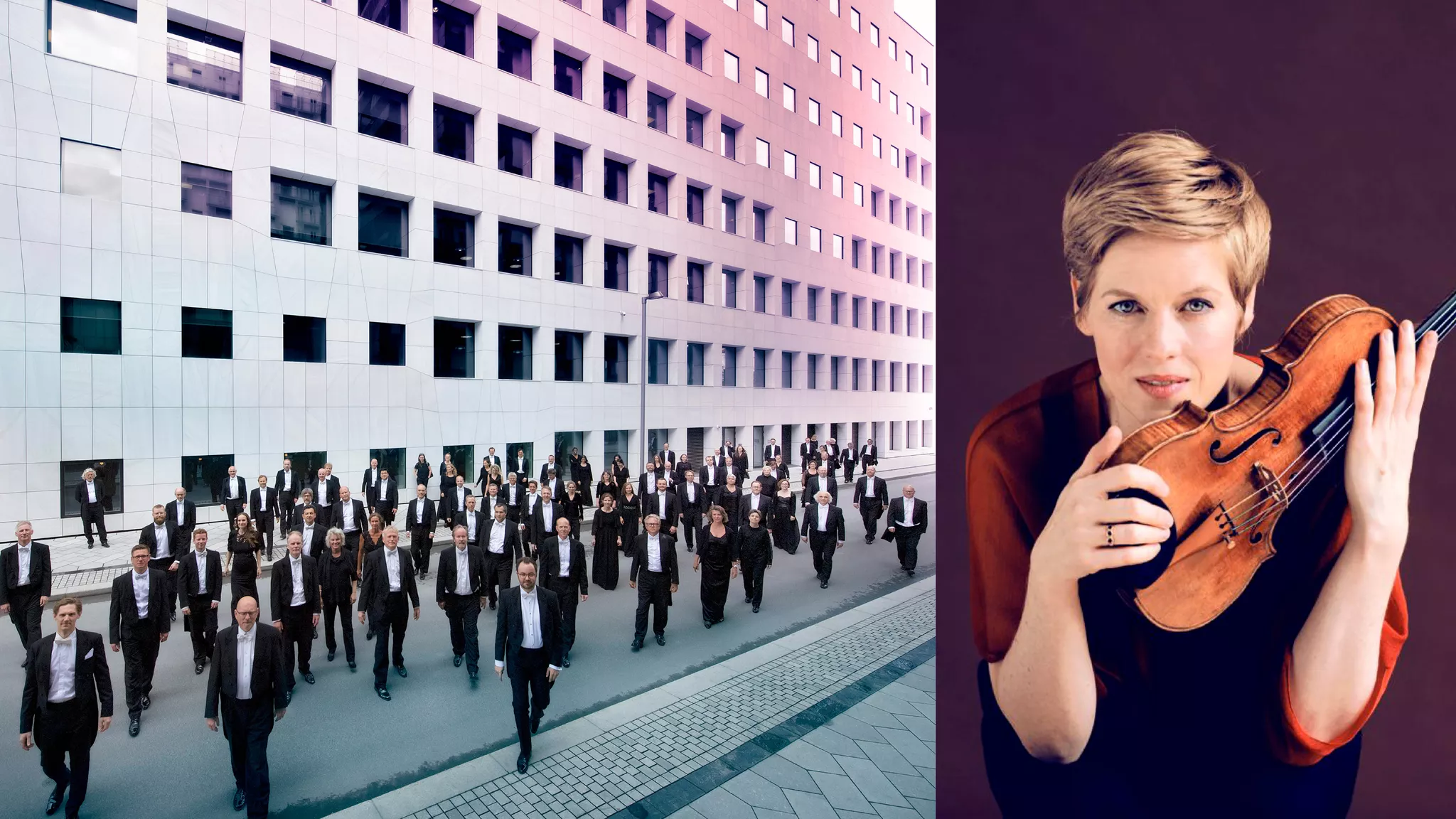 Enjoy one of Scandinavia's top orchestras as the Oslo Philharmonic opens the Carl Nielsen Festival 2022. Chief conductor Klaus Mäkelä, who at the age of 26, has had an exceptional career and is sought after by orchestras all around the world, will lead the orchestra and German star violinist Isabelle Faust in Berg's violin concerto 'To the memory of an angel'. The concert naturally takes off with Carl Nielsen's Helios Overture and ends with Mahler's magnificent Symphony No. 5.
Chamber music concert
Nikolaj Szeps-Znaider, violin
Gautier Capuçon, cello
Maxim Rysanov, viola
Trio con Brio Copenhagen
Danish String Quartet
Program
Robert Schumann: Piano Quartet
Felix Mendelssohn: Octet
The Carl Nielsen Festival's chamber music concerts offer a musical meeting between two of the best chamber ensembles in Denmark, accompanied by internationally renowned soloists. In Anexet at Lundsgaard Estate, Danish piano threesome Trio Con Brio meet violist Maxim Rysanov in Schumann's captivating Piano Quartet, followed by a feast for strings in Mendelssohn's sparkling Octet, with the Danish String Quartet featuring Nikolaj Szeps-Znaider and French cello virtuoso Gautier Capuçon among others.

This concert is presented in collaboration with Chamber Music at Lundsgaard.
Chamber music concert
Danish String Quartet
Trio con Brio Copenhagen
Maxim Rysanov, viola
Program
Carl Nielsen: String Quartet in g-minor
Johannes Brahms: Piano Quartet, g-minor op. 25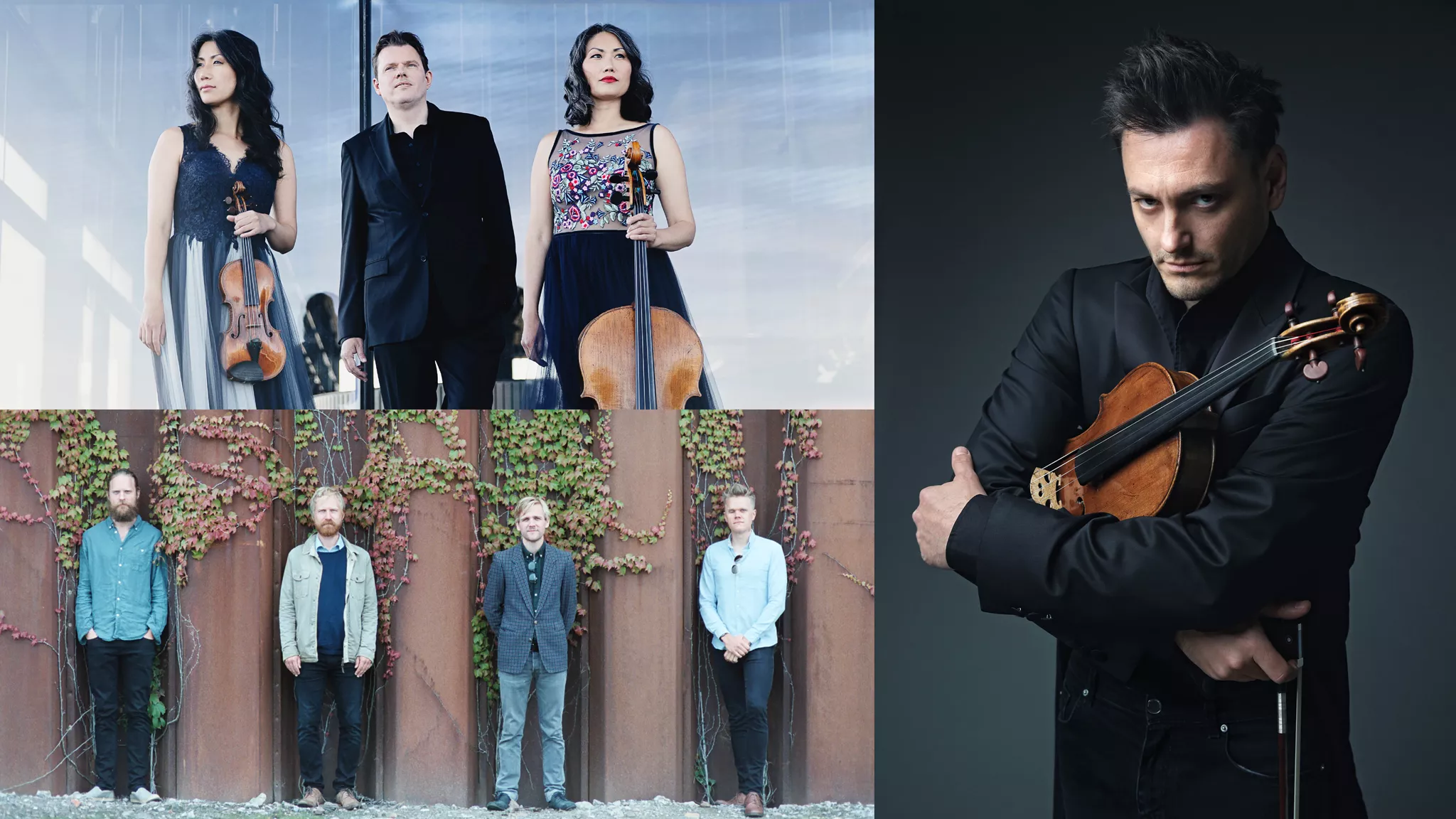 This morning's team of musicians continue at the beautiful Hvidkilde Estate, where the concert is held in the baroque-style Great Hall. Carl Nielsen's String Quartet opens the concert program and to finish it is Brahms Piano Quartet and its famously notorious finale, the Gypsy Rondo.
NB.: Limited seating.

This concert is presented in collaboration with Syddansk Musikfestival.
WDR Symphony Orchestra
Christian Măcelaru, conductor
Nikolaj Szeps-Znaider, violin
Gautier Capuçon, cello
Program
Carl Nielsen: Dance of the Cockerels
Johannes Brahms: Double concerto
Sergei Rachmaninov: Symphony no. 2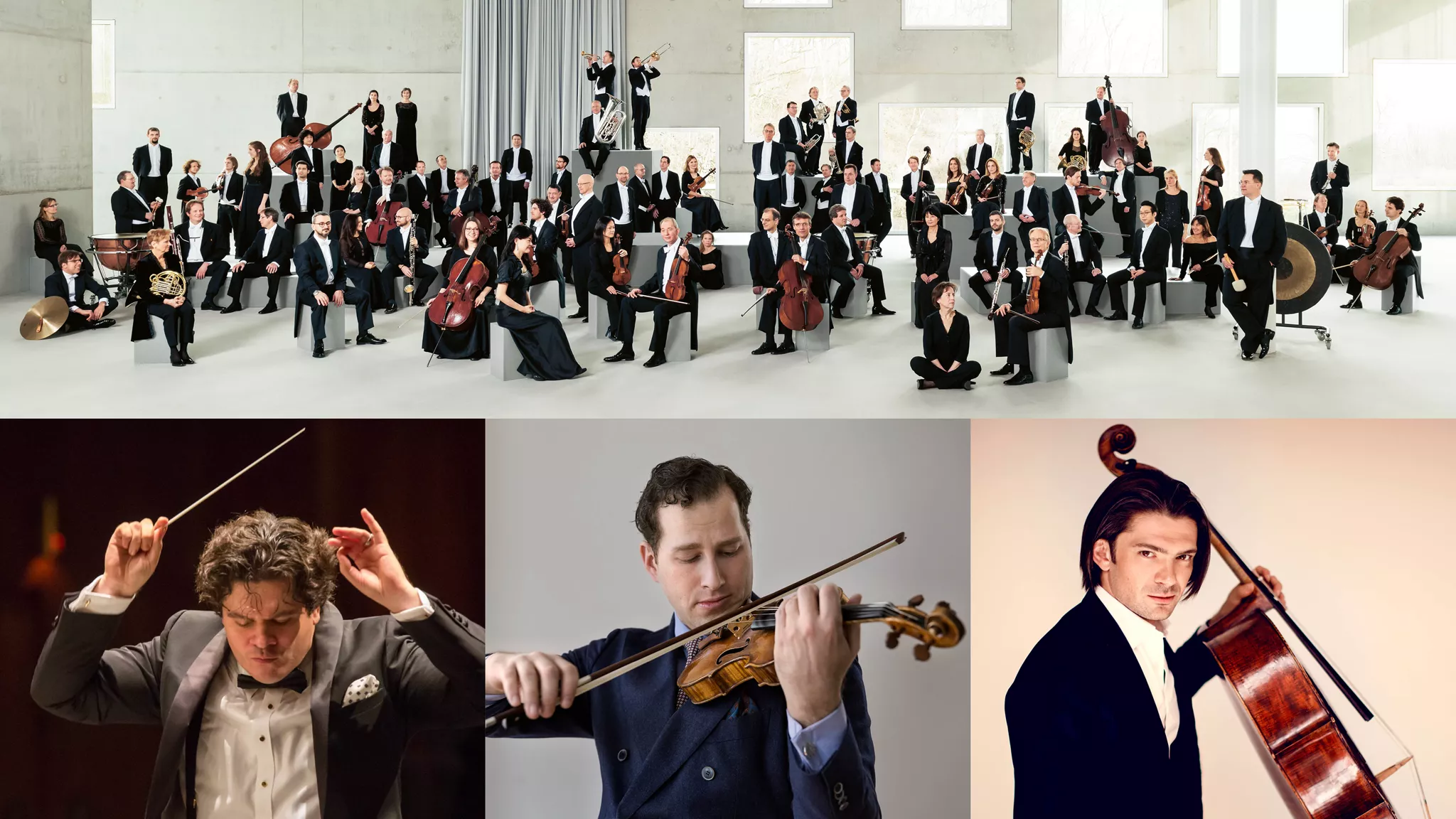 Saturday's symphonic special guest is WDR Symphony Orchestra from Cologne, led by their chief conductor, Cristian Măcelaru. The concert opens with Nielsen's famous Dance of the Cockerels from the opera Masquerade, followed by Brahms' Double Concerto with star soloists Nikolaj Szeps-Znaider (violin) and Gautier Capuçon (cello). Rachmaninov's romantic and grandiose Symphony No. 2 will take us into the night.
Chamber music concert
Trio Con Brio Copenhagen
Daniil Trifonov, piano
Danish String Quartet
PROGRAM
Johannes Brahms: Piano Trio no. 2 in C Major
Schostakovich: Piano Quintet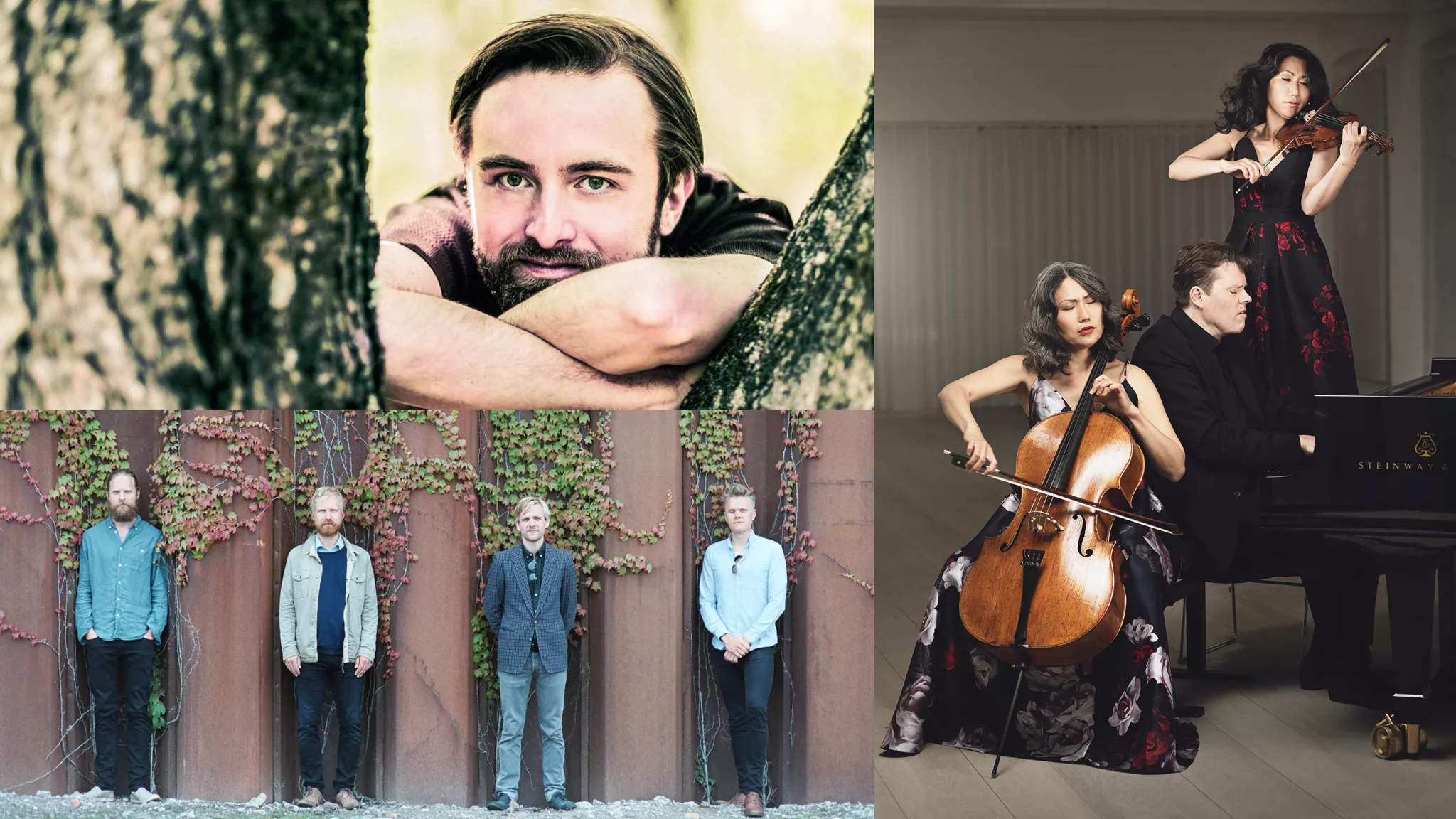 For the third chamber music concert of the festival, we are off to Bramstrup, the estate where a young Carl Nielsen guarded the geese in the nearby fields. Trio Con Brio plays Brahms, followed by the Danish String Quartet joined by leading world pianist Daniil Trifonov. From Trifonov's core repertoire, they will play Shostakovich's moving and intense Piano Quintet.
PROM CONCERT WITH ODENSE SYMPHONY ORCHESTRA
ODENSE SYMPHONY ORCHESTRA
Pierre Bleuse, conductor
Gautier Capuçon, cello
Oh Land, singer
Ole Bartholin Kiilerich, conferencier
Surprise program!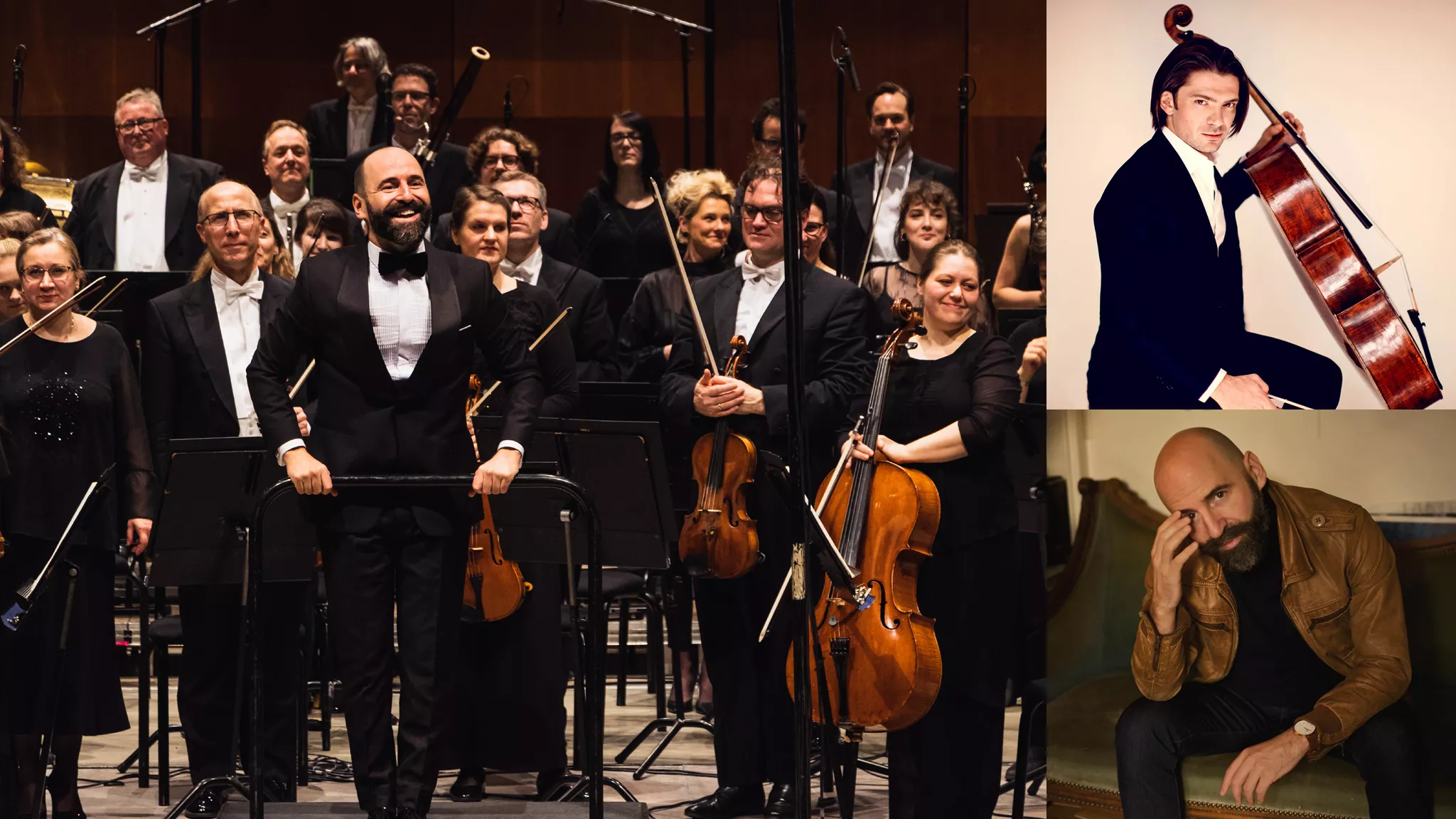 Note: The concert is moved to Odense Koncerthus! unnumbered seats.
The Odense Symphony Orchestra and conductor, Pierre Bleuse, play a string of classical hits in the style of BBC's Last Night of the Proms. French supercellist, Gautier Capuçon, performs as a soloist in his countryman Saint-Saën's Cello Concerto No. 1. And as guest star is the singer, Oh Land (Nanna Øland Fabricius), who gives her interpretation of some of Carl Nielsen's most beautiful songs. The conferencier, Ole Bartholin Kiilerich, ties it all together, when we celebrate one of our great Danes: the composer, Carl Nielsen.
Welcome to an unforgettable symphonic afternoon at the Odense Concert Hall!
Chamber music concert
Daniil Trifonov, piano
Nikolaj Szeps-Znaider, violin
Quatuor Diotima, string quartet
Katrin Weisser, narrator
Mette Borg, dramatist
Program
Leoš Janáček: String Quartet 'Kreutzer Sonata'
Reading of Lev Tolstoj's short story 'Kreutzersonata'
Ludwig van Beethoven: Violin Sonata no. 9, Op. 47 'Kreutzer'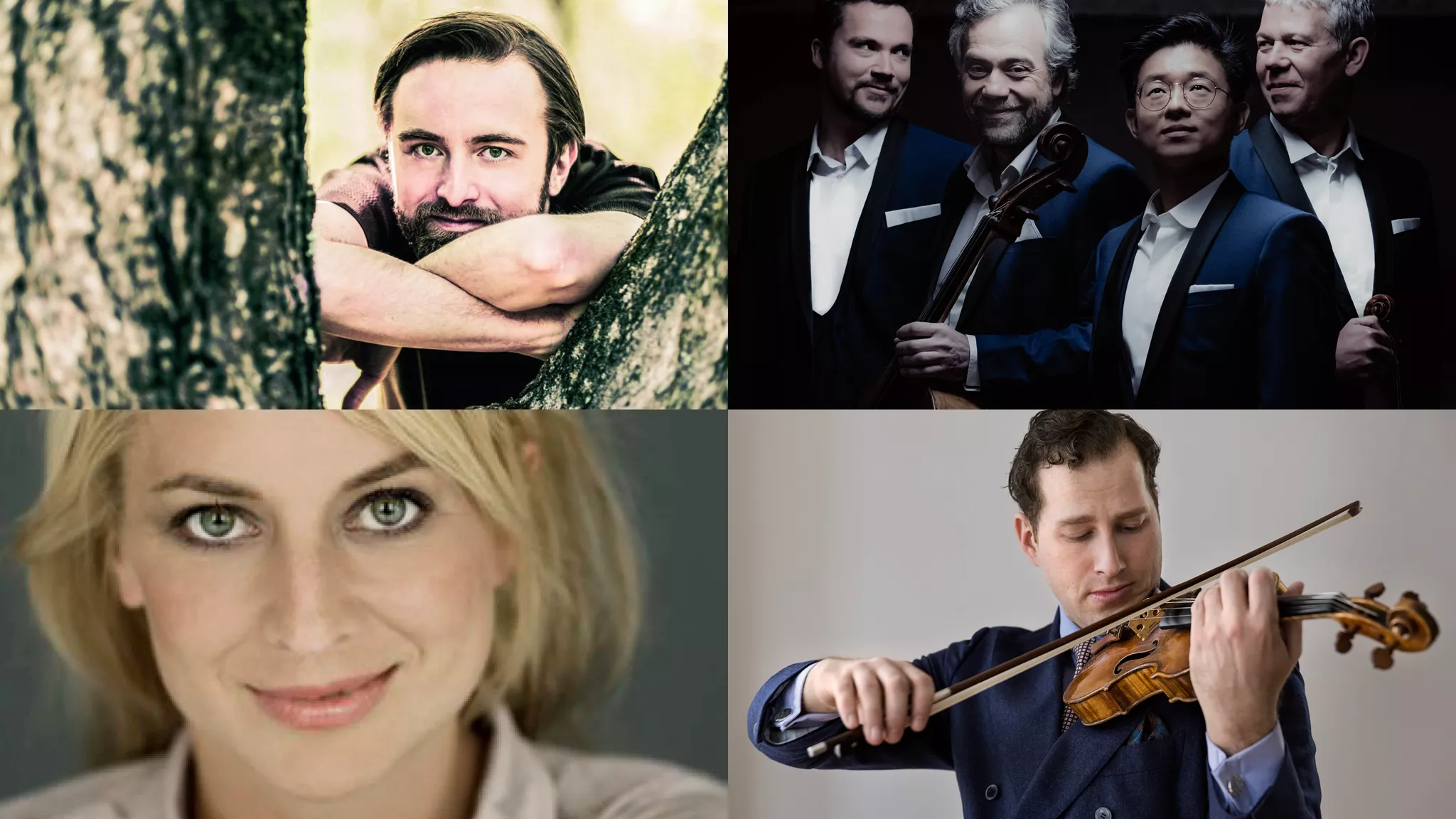 Eighty-five years after Beethoven wrote his famous violin sonata Kreutzer, Russian author Leo Tolstoy penned a short story of the same name. Tolstoy's work inspired Czech composer Leoš Janáček to write his first string quartet. This genius-tier chain of inspiration serves as the theme of the afternoon concert at Bramstrup, with a reading of Tolstoy and the music of Beethoven performed by two of the greatest names on the classical musical stage: Nikolaj Szeps-Znaider on violin and Daniil Trifonov on piano.
Philharmonia Orchestra #1
Tugan Sokhiev, conductor
Daniil Trifonov, piano
Program
Carl Nielsen: Overture/2. act of Saul and David
Pjotr Ilitj Tchaikovsky: Piano Concerto no. 1
Johannes Brahms: Symphony no. 4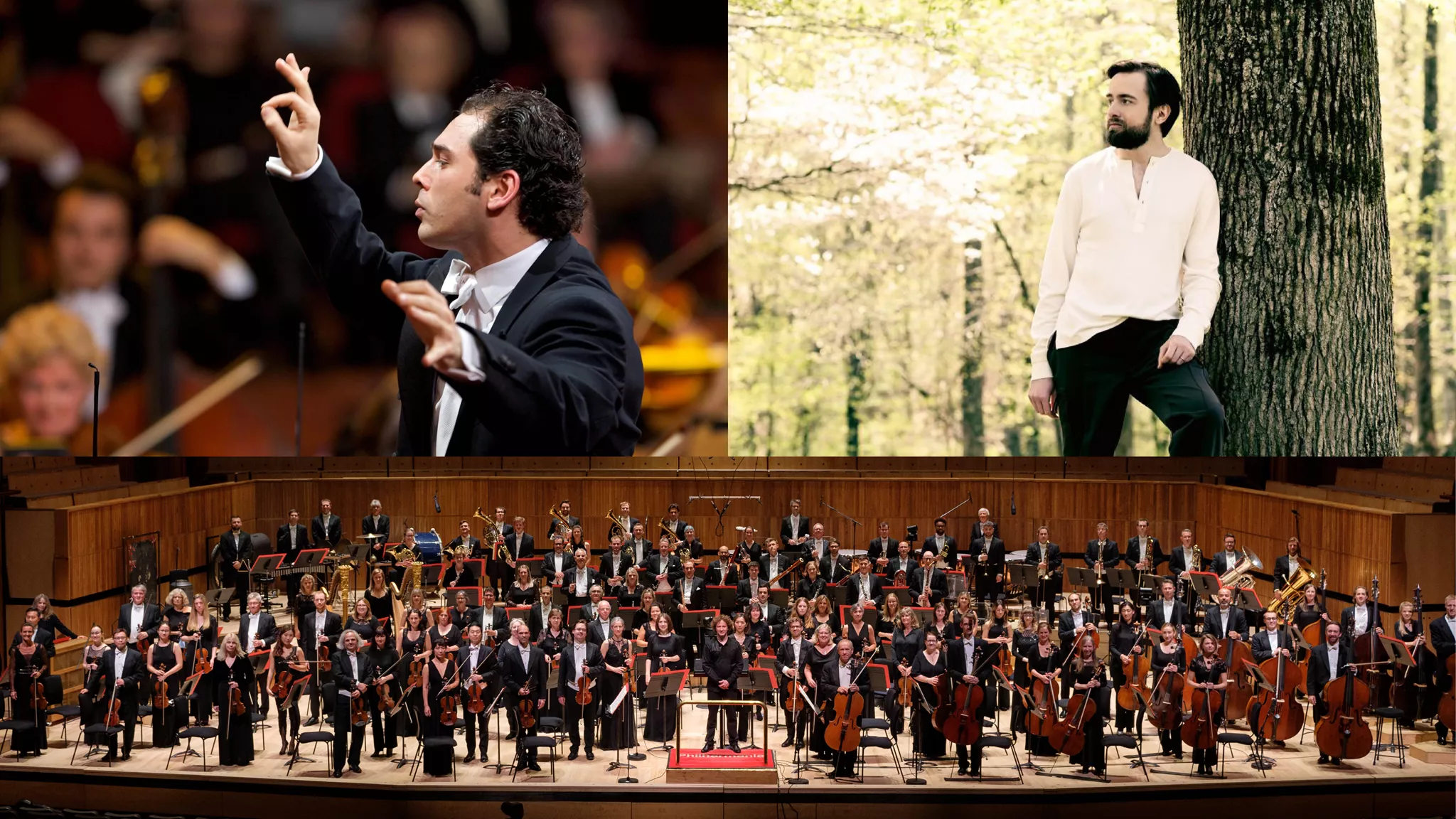 London's Philharmonia Orchestra, normally appearing in Royal Festival Hall, is coming to Odense to perform two concerts for the Carl Nielsen Festival. Daniil Trifonov—whom the London Times says is without question the most astounding pianist of our age—will perform as soloist in Tchaikovsky's wonderfully virtuoso Piano Concerto No. 1. The concert opens with Carl Nielsen's Overture from Saul and David and ends with the immortal symphonic classic, Brahms' Symphony No. 4.
Philharmonia Orchestra #2
Nikolaj Szeps-Znaider, conductor
Maxim Vengerov, violin
Program
Carl Nielsen: Sir Oluf He Rides - Prelude
Johannes Brahms: Violin Concerto
Pjotr Ilitj Tjaikovskij: Symphony No. 6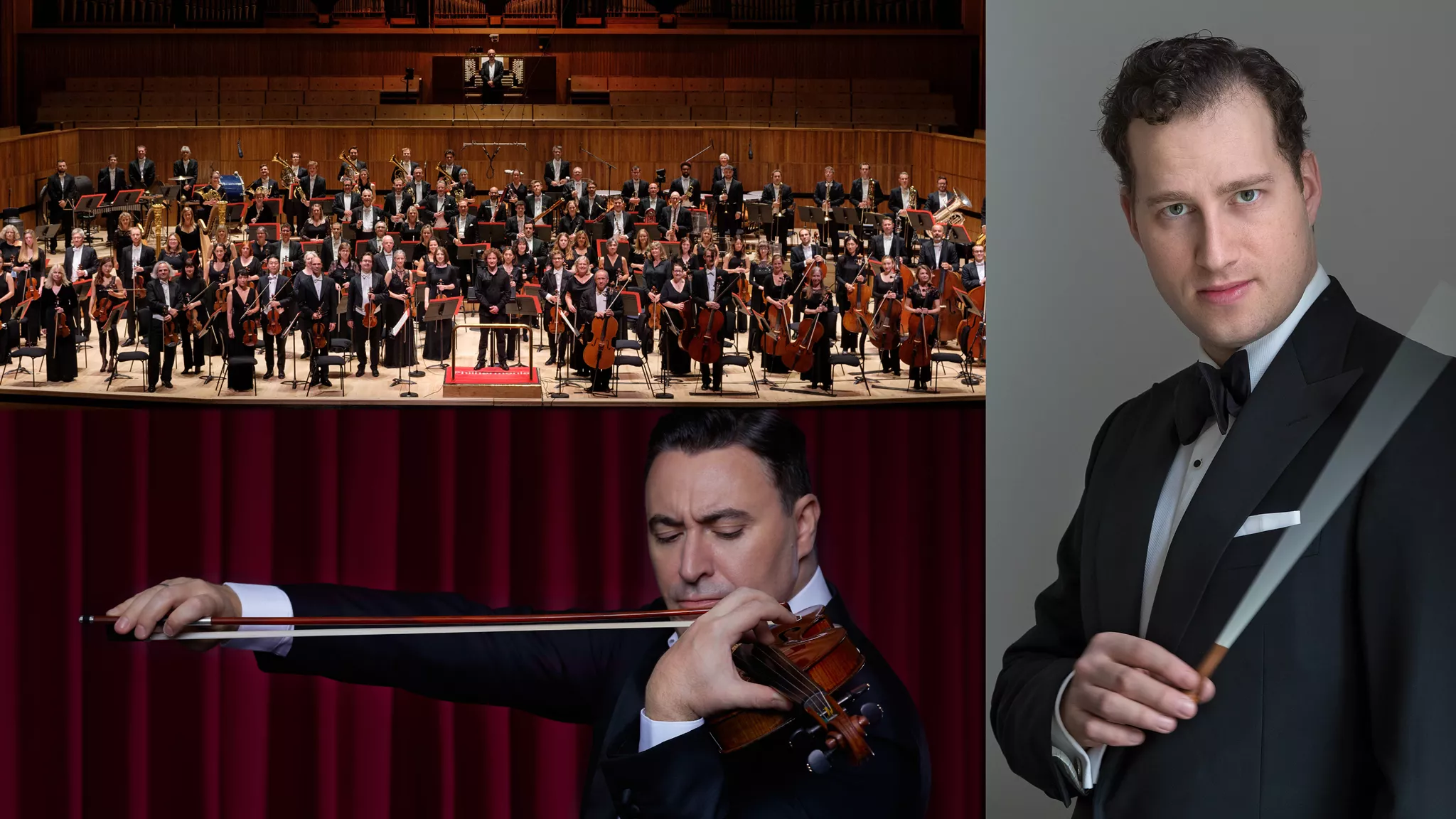 Philharmonia's second concert at the Carl Nielsen Festival will be conducted by festival artistic director and founder, world-renowned Dane Nikolaj Szeps-Znaider. This time, the solo in Brahms' Violin Concerto will be performed by Szeps-Znaider's equally famous colleague and friend, Maxim Vengerov. The concert will lead off with the snap-gesture from Nielsen's most memorable element from Sir Oluf He Rides, The Prelude. Tchaikovsky's epic and passionate final symphony Pathetique, will be the closing act of the Carl Nielsen Festival 2022.
AFTER CONCERT AT 10.00 PM*
AT ANARKIST BEER AND FOOD LAB IN ODENSE
The Danish/Swedish trio Dreamers' Circus begins with folk music and then expands that sound across all genres. Every night, a section of the trio's setlist is set aside for music by Carl Nielsen, who in addition to symphonies, concerts and chamber music, is known for his numerous songs and folk melodies. And with a little help of musical stars and special friends of the trio.
This is going to be fun!
Special guest stars:
26/8: Marie Nørgaard
27/8: Christian Hjelm
29/8: Sys Bjerre
30/8: Mathias Hedegaard
*Every night, except for Sunday 8/28